Space Invaders track jacket
63,95 US$
127,95 US$
2+1 GRATIS! ADD 3 PRODUCTS TO YOUR CART AND PAY JUST FOR 2
Packeta pickup points and courier delivery
Our new track jacket is a suggestion for all those who would like to catapult their style onto the next level. The highest quality print, polyester material, unique cut, spacious pockets with metal zippers and comfortable, stand-up collar to protect you from the wind will make our jacket a perfect element of a two-piece set, or an individual, strong accent in your everyday look.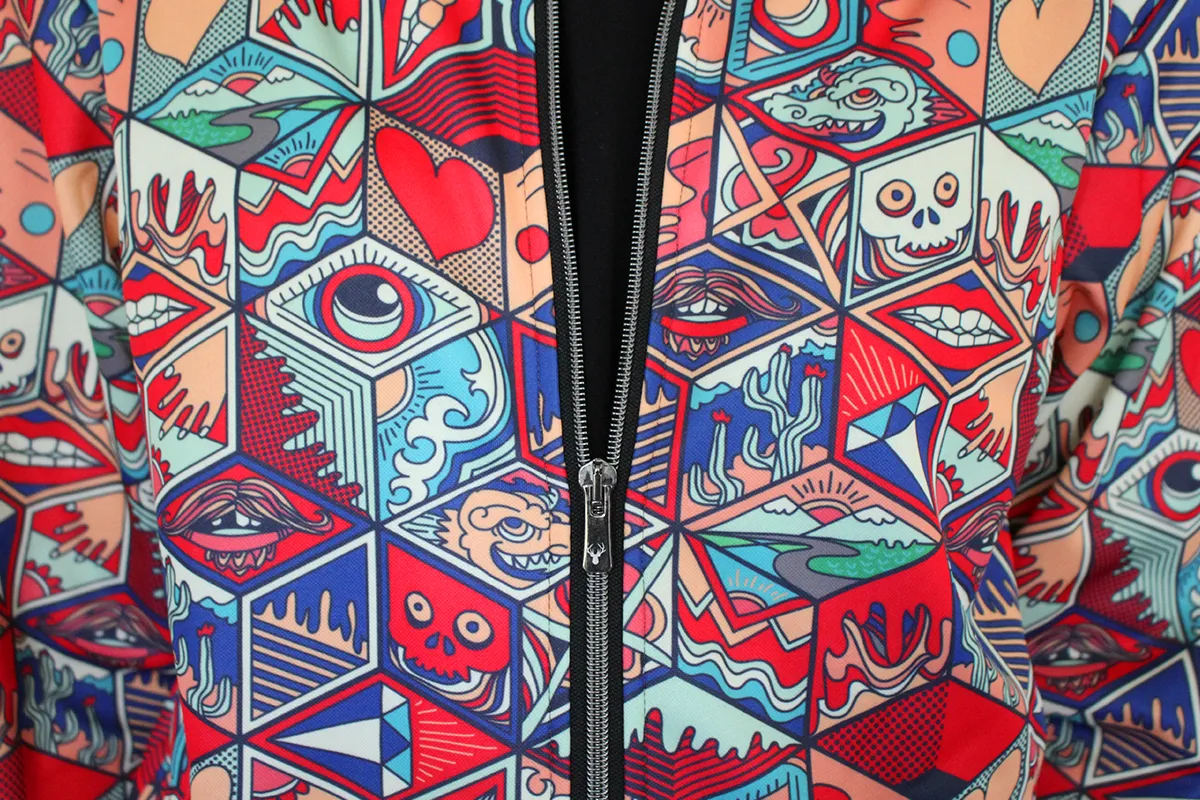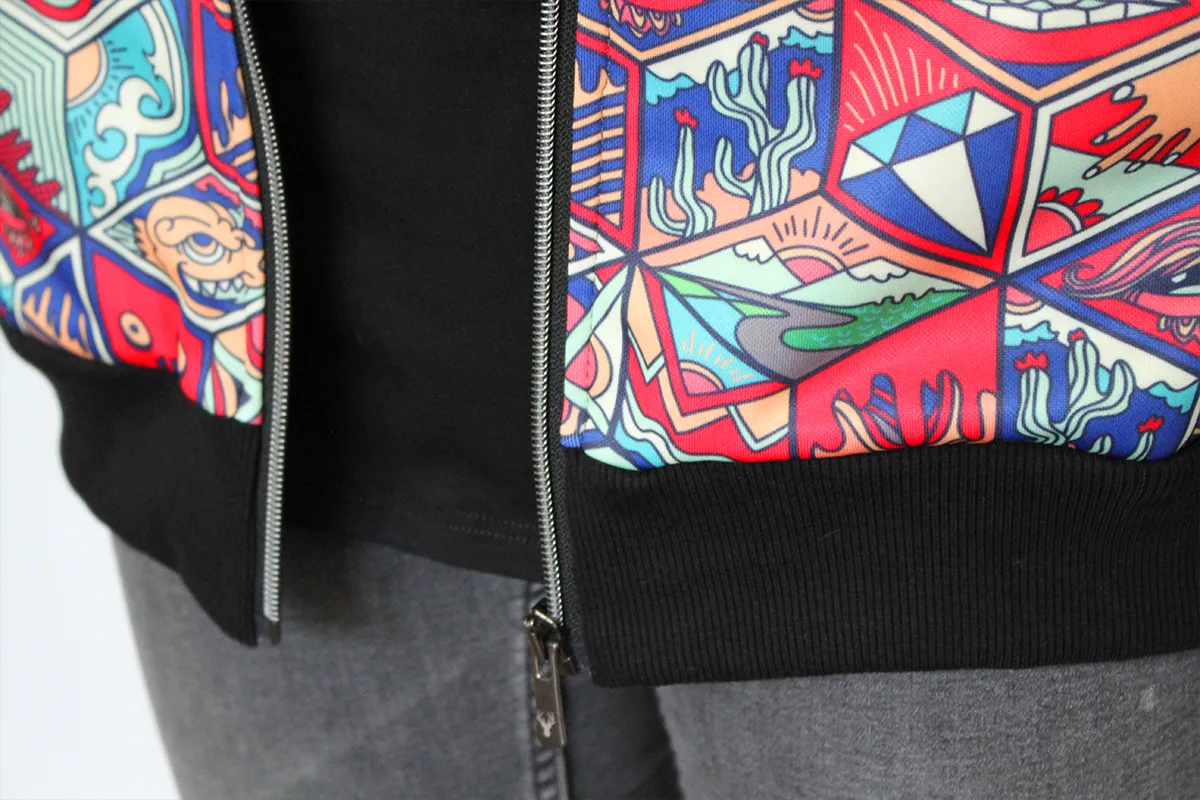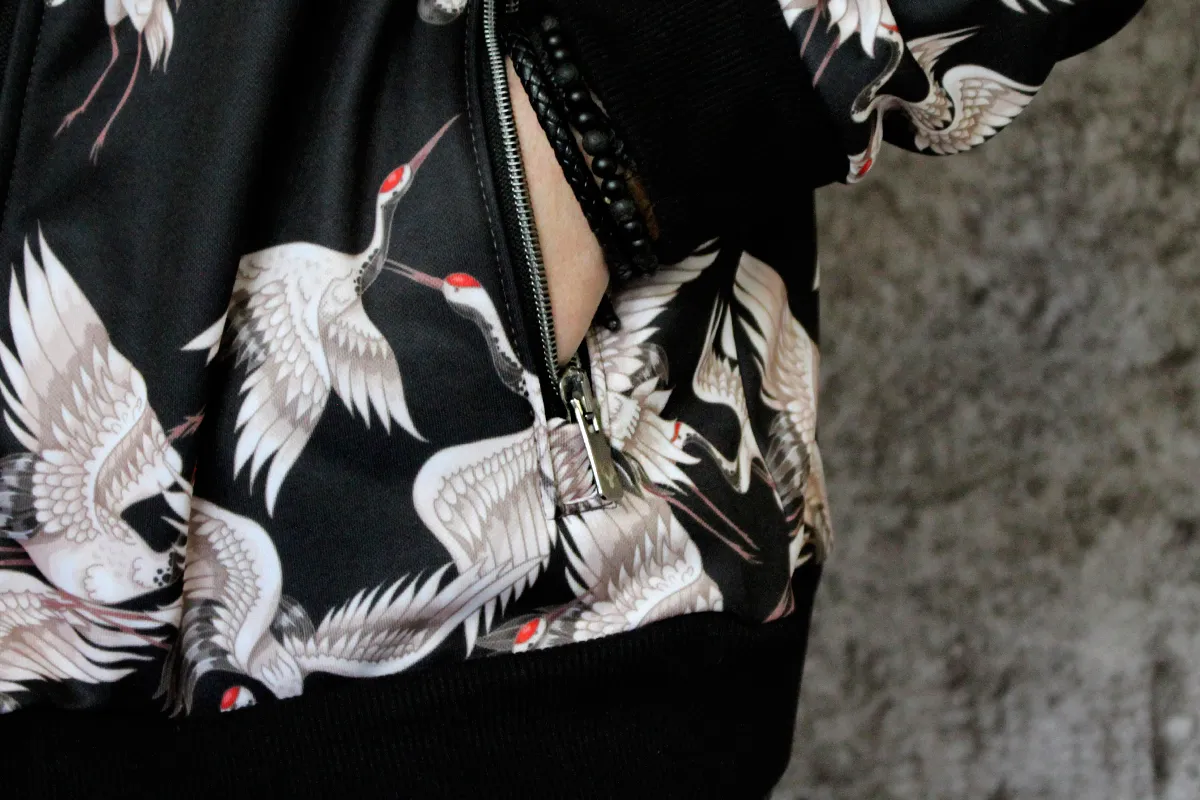 COMFORT AND DURABILITY
Driscover our track jacket - a versatile and stylish addition to your wardrobe. Made from high-quality materials, this jacket provides comfort even after multiple wears, while remaining durable for long-lasting use. Our zip-up and warm track jacket will be perfect for cold days.
PRINT QUALITY
Our modern printing technology ensures that the design is crisp and the colors are vivid, resulting in a top-quality print. You can rest assured that the design won't fade or peel, no matter how many times you wear and wash it.
ATTENTION TO DETAILS
We take pride in our attention to detail, and this jacket is no exception. The aesthetic logo zippers and impeccable stitching make it a stylish and polished choice for any occasion. Stylish ribbed cuffs and hemline add a polished finish to the jacket, while the high collar provides additional protection against the cold.
ZIPPERED POCEKTS
The jacket also features zippered pockets that offer ample space to store your essentials securely. You can carry your belongings without any worry about losing them.
ADDITIONAL INFO
Comfortable cut

Sizes from XS to XXL

Product made-to-order

Zippered pockets

Fabric: High quality polyester

Machine wash 30︒C. Inside out.
Made in EU
Vår strategi
Vi bryr oss om planeten vår
Når merkevaren vokser, er det også en utfordring: jo flere klær vi produserer, jo større er vårt miljøavtrykk. Vi jobber kontinuerlig med å redusere dette merket på planeten vår, uansett hvor mye klær vi produserer.
Ett sted - minimum eksosutslipp
Aloha from Deer bruker en sentralisert forretningsmodell. Vi designer, produserer, syer, pakker og sender på ett sted - i Bielsko-Biała.En slik modell gjør det mulig å redusere unødvendig transport mellom steder, og dermed redusere eksosutslipp til et minimum. Vi er veldig stolte av det.
Etisk og med en plan
Til tross for den raske og billige moten, syr vi klærne våre for å vare i årevis. Det er ikke alt - det er også veldig viktig at vi produserer på bestilling, ikke på lager, noe som gjør at vi kan spare mange verdifulle ressurser på planeten vår. Vi elsker miljøet, men vi glemmer heller ikke mennesker. Vi produserer ikke i Kina eller andre land i Fjernøsten, og vi bruker ikke billig arbeidskraft der.
Frequently bought together