Pandora's Box Socks
$10.95
$21.95
Packeta pickup points and courier delivery
Socks are not boring! We are reinventing the sock market with our awesome fullprinted socks. Don't be boring, be awesome, be crazy!
SLEEP TEES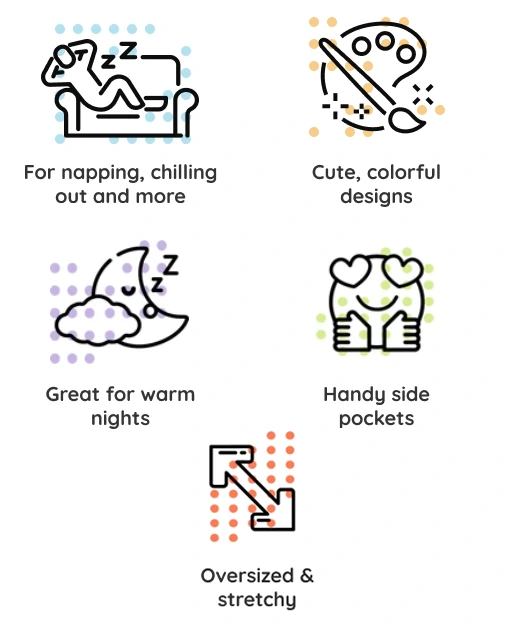 The sweetest designs in the world
Are you ready for the cutest designs you've ever seen? At Aloha from Deer, you'll find funny and adorable designs created to bring a smile to your face. Choose from dozens of colorful and crazy graphics!
As soft and gentle as flower petals
Dive into a soft sleep tee and drift into Morpheus's embrace! The delicate and stretchy material won't restrict your movements while you sleep, ensuring extreme comfort and ease at night. You'll feel like you're being enveloped in rose petals!
Having a lazy weekend at home? Or perhaps an afternoon nap? Sleep tees from Aloha from Deer are the perfect solution not only for the night! An excellent choice when you want to spend a peaceful afternoon watching a movie or reading a book.
Sneak in your snacks in the pockets
Two spacious pockets on the sides of the sleep tee are perfect for hiding small snacks or your phone.
Frequently bought together