Mad Queen Hoodie Oversize Dress
$59.99
$119.99
2+1 GRATIS! ADD 3 PRODUCTS TO YOUR CART AND PAY JUST FOR 2
Packeta pickup points and courier delivery
Incredibly comfortable and super cozy cut combined with soft fabric. This hoodie dress will become your favourite item in the wardrobe and an inseparable companion when going out. The print on the entire surface is completely imperceptible, even blended into the material. Classic hood and front pockets will give you maximum comfort.
HOODIE OVERSIZE DRESS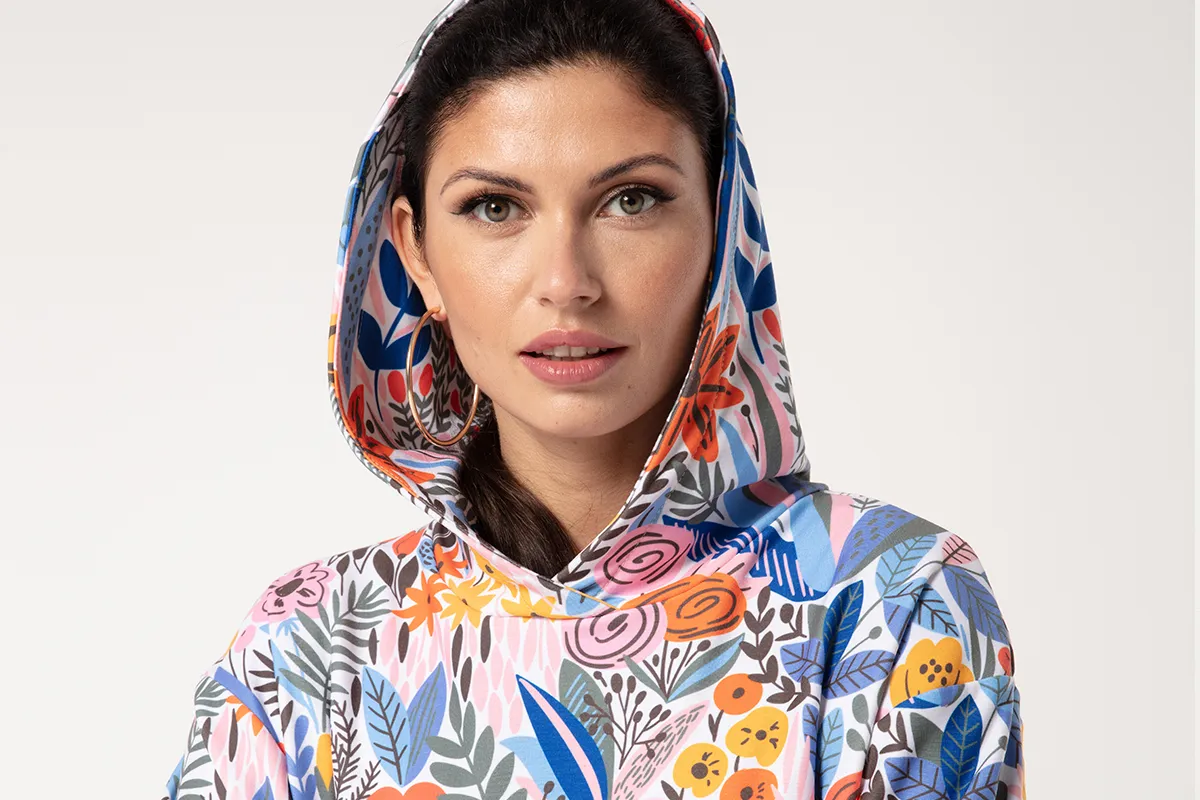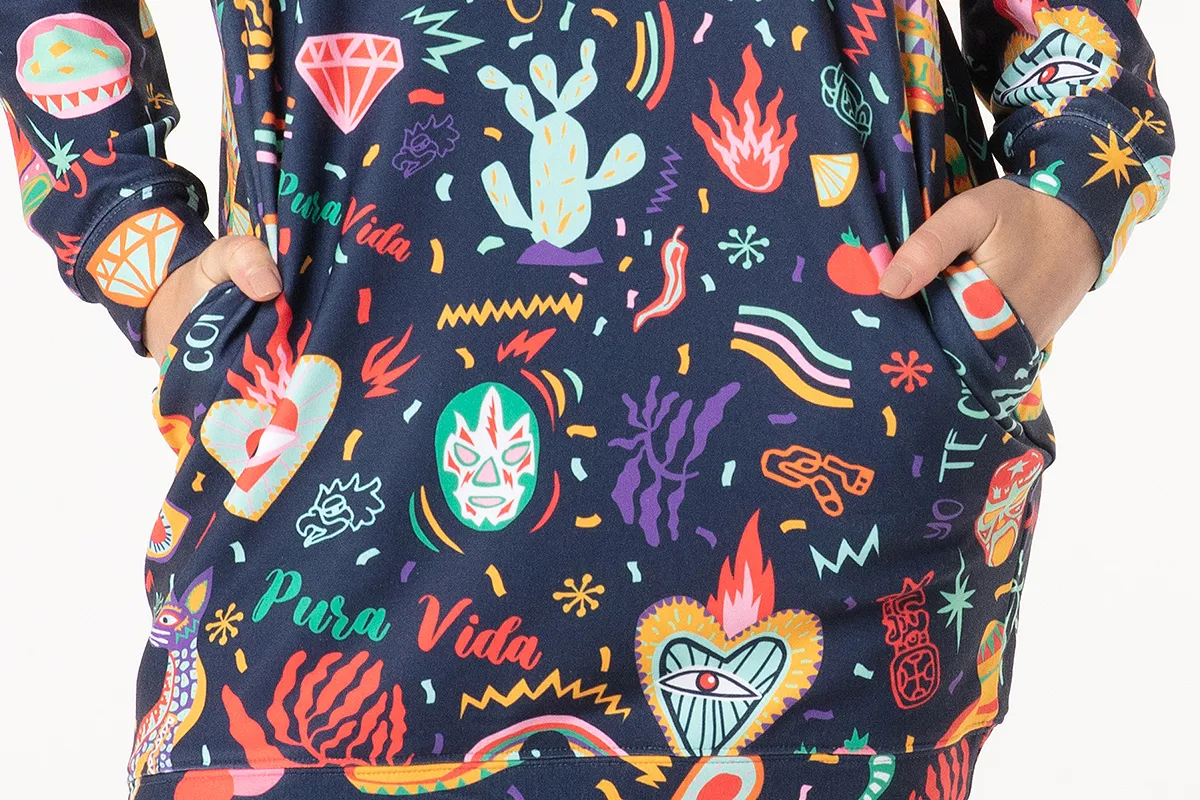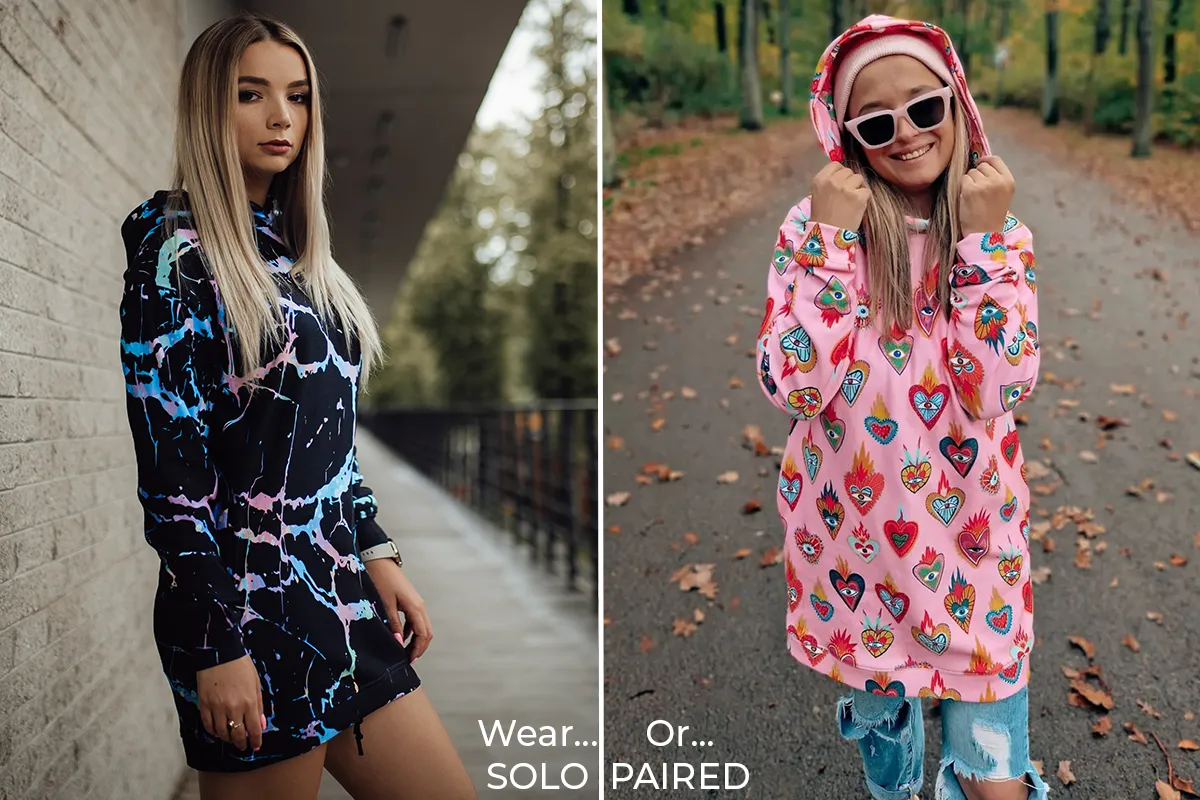 COMFORT AND DURABILITY
Discover our Oversize Hoodie Dress - a perfect combination of comfort and durability. Made from high-quality soft material with a warm lining on the inside, this oversized dress provides both freedom and comfort in style.
COTTON FABRIC
The oversize hoodie dress is made of 70% cotton, which makes it incredibly comfortable to wear. The soft and warm material is perfect for chilly autumn days, but also for summer evenings. At the same time, the fabric is breathable, which makes you always feel comfortable in it.
PRINT QUALITY
The high-quality print is made using the latest printing technology, ensuring that it won't fade and will still look great even after numerous washes.
WEAR LIKE YOU WANT
One product, many possibilities! You can wear it traditionally as a dress but this dress can be worn as is or paired with pants or leggings for a chic look. This product has no limits!
SPACIOUS POCKETS
The spacious pockets on the sides add functionality to its stylish design.
ADDITIONAL INFO
Comfortable and durable, made from breathable fabric

Sizes from XS to XXL

Product made-to-order

Wear it solo or as a set

Fabric: 70% Cotton, 30% Polyester

Machine wash 30︒C. Inside out.
Made in EU
Our strategy
Conscious growth
As our brand grows, we are faced with a challenge: the more we produce, the greater our impact is on the environment. We strive to reduce our overall impact, regardless of the number of products we sell.
One place - minimum emmissions
We use centralized business system. That means we design, manufacture, package and ship in one building(Poland). No unneccessary transport between places saves HUGE amount of CO2 emmisions. We are very proud of that.
Ethically & with purpose
Countering fast, cheap fashion we design our clothes to last. Not only that, but we produce on demand and that saves a lot of our planet's precious resources. As much, as we love our planet we do not forget about people. We do not source our manufacturing to China for cheap and non-ethical labour.
Frequently bought together